Next Generation
Production Facility
Induction Furnace
Soni Auto has installed Inductotherm make induction heaters with conveyer mechanism to feed material required for pre-process systems such as Eye Rolling, Taper Rolling, Wrapper Rolling, V-Cutting, Clamp Hole and Centre Hole Punching.
The system makes the manufacturing set up more environmental friendly and uniform heating that results in low Decarb.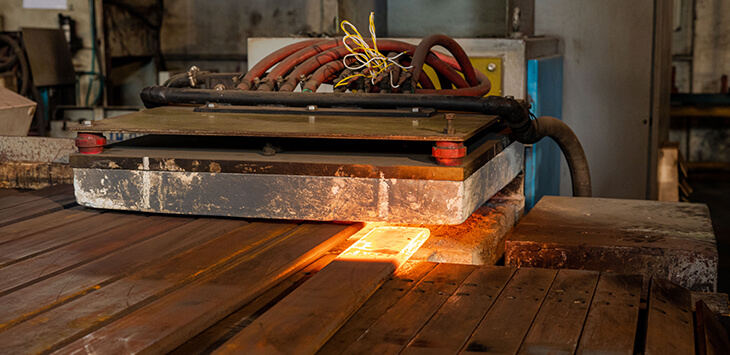 SPM Drilling
A special purpose fully automatic drilling machine was installed towards the aim of achieving high productivity, accuracy and consistency.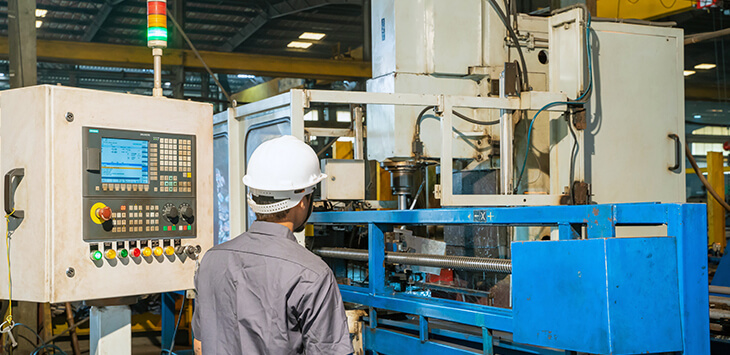 Eye Rolling
Semi Automatic Eye Rolling for main leaf to achieve accuracy & consistency.
Eye Rolling capacity up to 60 mm Dia.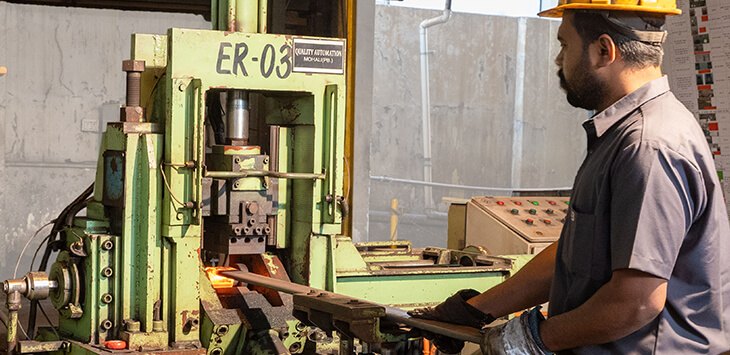 Automatic Parabolic Rolling
Gas fired end heating furnace for reduced decarb and good surface retention.
High pressure Descaler to ensure scale free surface to have control over final parabolic profile.
CNC servo controlled fully automatic parabolic rolling machine.
On-line straightening facility
Multi station press for post rolling operations to avoid multiple heating.
Profile checking instrument for ensuring correctness of the parabolic profile parameter.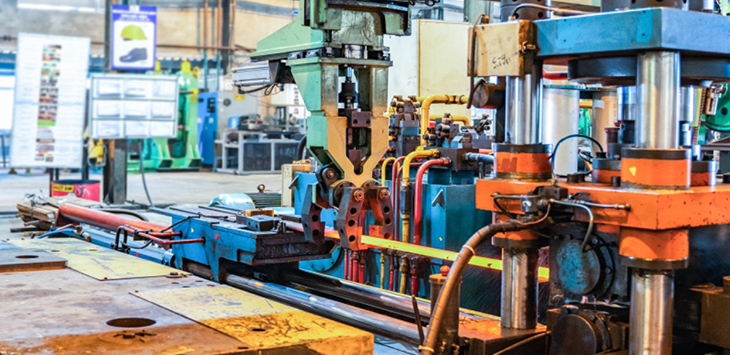 Robotic Heat Treatment
Equipped with two robots for consistent time in air for taking leaf from austenizing furnace to cambering station.
Gas fired furnace to have homogeneity for improved microstructure and good surface quality.
Furnace is controlled (pyro) by leaf temperature directly, thereby ensures consistency.
Online straightening machine for lateral bend removal for leaf of more than 1000 mm length.
Better and consistent mechanical & metallurgical properties due to swinging mechanism (World's best fast cooling for springs) in quenching operation.
Better camber stability due to longer cambering time in clamped condition.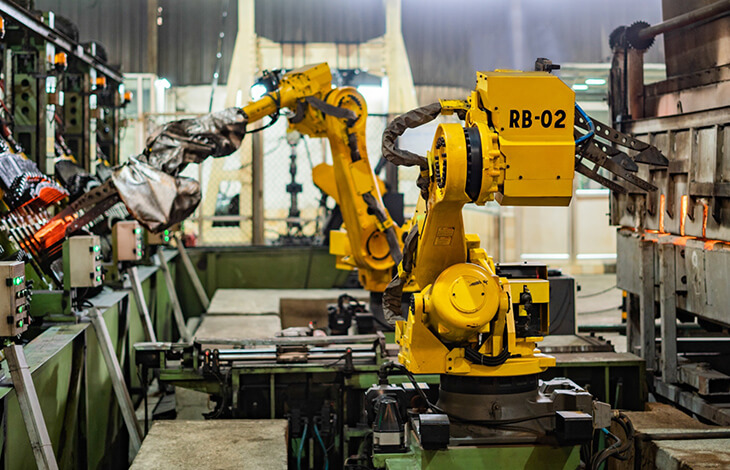 Stress Shot Peening
Machine is designed with 3 turbines and online 2 passes for two different shot sizes to ensure maximum coverage.
2 passes ensure consistent arc height on all leaves with better coverage and better compressive residual stresses at surface and depth.
Online sieve shaker to keep the right shots on the hopper.
Two presses with automation for stress peening of parabolic leaves.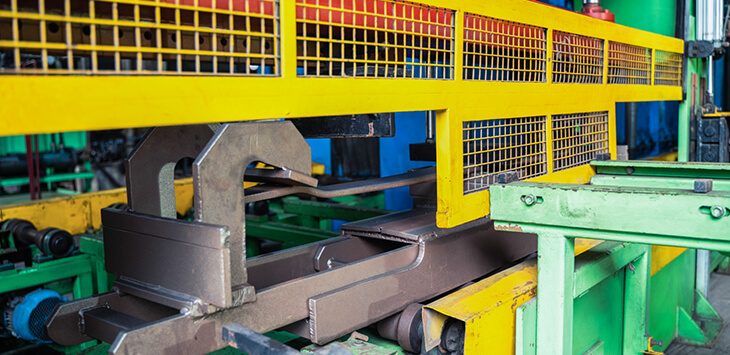 Painting
Overhead conveyorized painting with baking oven for maximum coverage, excellent adhesion& good surface finish.
Online painting process for faster production in dust free atmosphere.
Electrostatic bell type for high production efficiency and uniform DFT.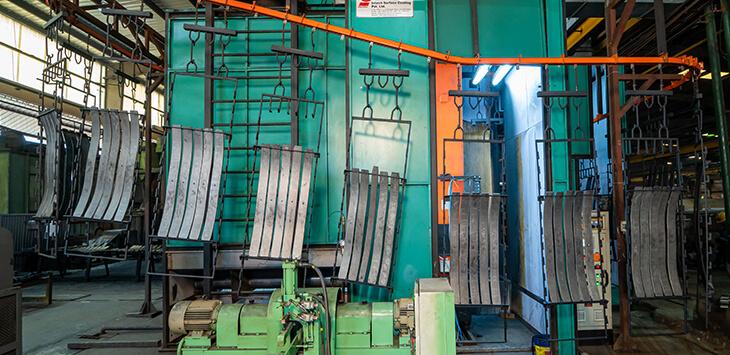 Scragging and Assembling
Conveyorized transferring system to carry spring leaves to various stations for assembly to ensure improved material surface quality.
No hammering- hydraulic clamping presses.
Online CNC scragging machine.
Option for both load and deflection mode scragging.
Automatic camber grading & half span grading.
Computerised traceability codes.
Integrated inspection station for visual & gauging.